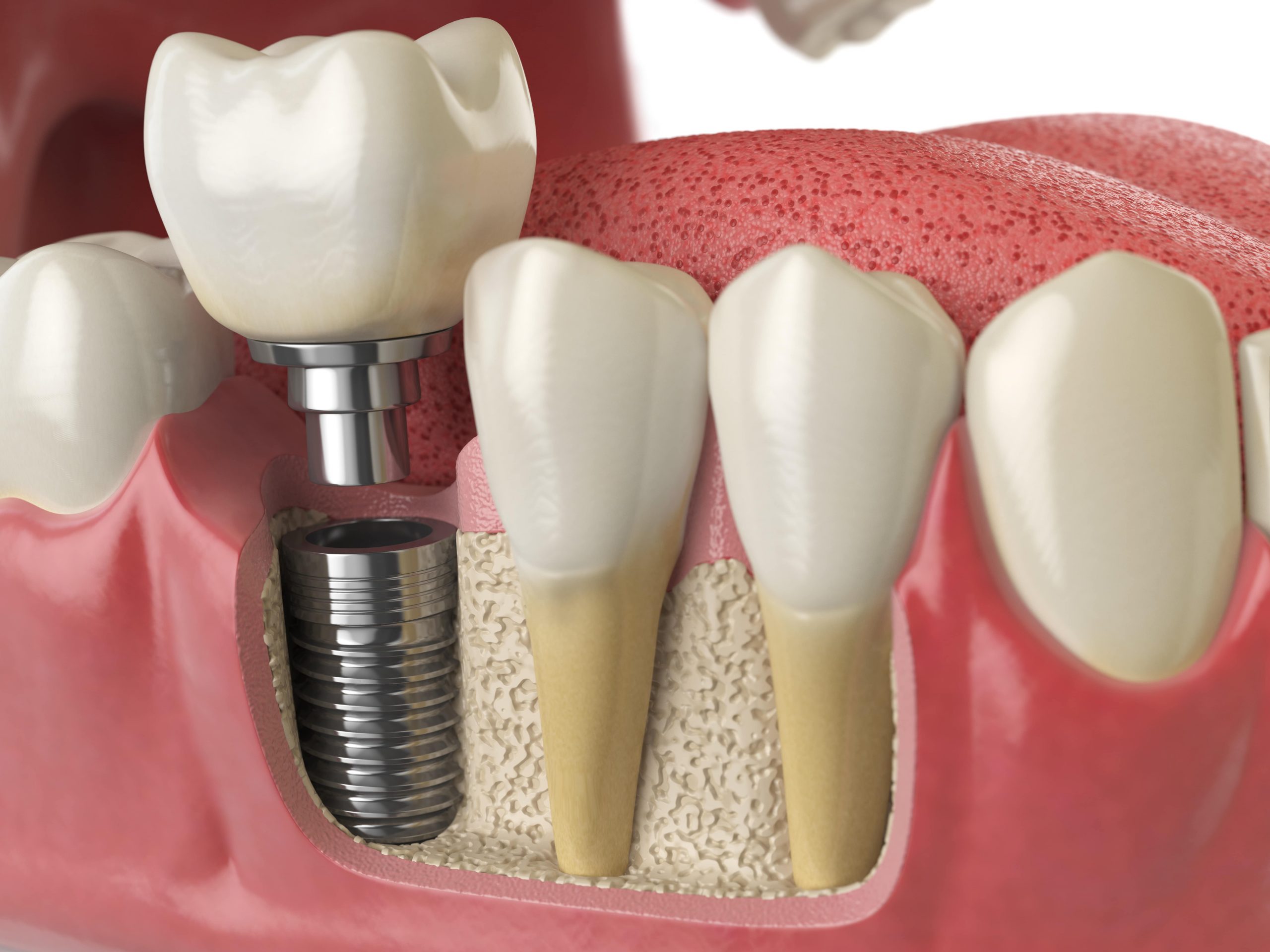 DENTAL IMPLANTS
The gold standard in replacing missing teeth is with dental implants, as they preserve the surrounding structures and also preserving the levels of bone in the jaw. Implants offer a more permanent tooth replacement solution that helps patients restore function and appearance and is a great option to replace teeth that can not be saved due to tooth decay or gum disease.
WHAT ARE DENTAL IMPLANTS?
A dental implant consists of 2 parts that permanently replaces both the visible part of the tooth crown and the root structures beneath the gum line. With a well planned surgical procedure, a biocompatible titanium implant is placed into thejaw bone to replace missing root, and a replacement artificial crown is secured to the implant. The implant will integrate with bone in approximately 3-6 months and remains securely fixed for the patient's lifetime.
Dental Implants are often indistinguishable from natural teeth, except when seen on dental x-rays. They feel like natural teeth and function like natural teeth also. The color, shape, and size of each new tooth is matched to your own natural teeth. Speak to us about whether implants are for you.
Reasons why implants are a better choice than fixed bridges:
The cost of dental implants depends on the number of teeth being replaced. If restoring a single tooth the cost of the dental implant and crown will be similarto the expense of placing the ceramic bridge making dental implants affordable, provided no bone graft is needed.
A bridge necessitates reduction of adjacent teeth,which in the case of healthy teeth is not ideal. Implant eliminates the need of filing healthy teeth in order to fit a dental bridge.
With a bridge, some of the bone that previously surrounded the tooth that is now missing will resorb. Dental implants fuse with your bone, helping it stay healthy and maintain the bone volume around the implant.
Long-term, dental implant is more esthetic and more durable. Bridge abutment teeth supporting the bridge can decay, the gums will eventually recede around a bridge, and the bone loss may progress.

Book a free dental implant consultation now. Book online 24/7 NOW!
[/bscolumns]