rochedale dental services
Our Mission
To provide quality affordable dental care to everyone.
To promote and educate oral health awareness.
To treat our patients with honesty and respect.
To make dentistry a pleasant experience.
Why come to see us?
We use high quality dental materials from reputable companies.
We have strict, infection control protocols and our instruments are properly sterilised after each patient.
We offer instant Hicaps claiming so you don't need to claim from your private health fund in person.
Affordable dentistry through Denticare, Zipmoney, Afterpay and Paysmart.
Personalised care with same dentist each time
We are member's choice providers for many health funds such as BUPA, Medibank private, HCF, HBA, NIB, Defence health, Smiles, so you can be assured that you will get the maximum health fund rebate with us.
Our dentist is always updating his knowledge to give you the best care.
We listen and care about you, and will give you honest and well explained treatment options.
Last of ALL we will not make you feel guilty for not seeing a dentist as often as you should. We respect that everyone's circumstances are unique and we are here to help and not judge.
PDF Downloads
Click here to download Patient medical questionnaire. (You can help us to save time by printing and filling out this form before your first visit.)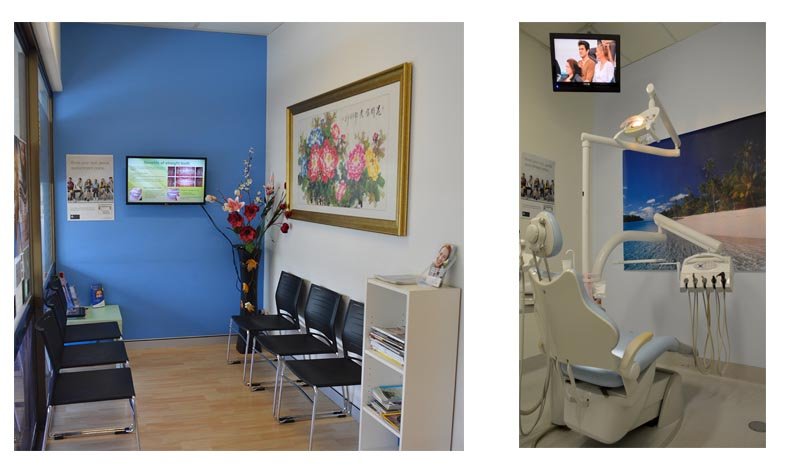 Should you have any queries or concerns about your teeth, we would be more than happy to help you. You can also email Dr Alan Hsu regarding any queries you may have or for a second opinion.
24hr Online Instant Booking
Meet our Dentist – Dr Alan Hsu
Graduated from Bacheloer of Dental Science with honours from the University of Melbourne in 2001.
Completed 2 year POS orthodontic course.
Certified Invisalign provider.
Experienced in all aspects of general denstistry with particular interest in orthodontic treatment involving braces and invisalign, dentures, crown and bridge work.
In his spare time, Alan enjoys spending time with his wife and his 2 little boys, reading, travelling, home improvement, gardening, as well as meditation.
FREE
Oral Cancer Screening
Cost varies
Flexible dentures without visible metal wires
From $4000
Braces and invisalign
From $140
Tooth coloured fillings
$170-$450
Wisdom teeth removal
Cost Varies
Replacement of old amalgam fillings
$749-$1329
Root canal treatment
$176
Check up, scale and clean with fluoride treatment
Cost varies
Kids dentistry
Cost varies
Gum disease treatment
First 15 min. Free
Cosmetic consultation and smile makeovers